Strength in Letters
There is strength in community; the community of hand letterers is a beautiful one, and I wanted to share a piece that reflects that.
Red Dead Redemption 2 Handlettering
This video game has been played quite a lot in our home since it came out, so I was inspired to letter the title. I love the old west theme and how artful their old hand lettering used to be. It's got that vintage, western, even circus or fair vibe.
SSDGM Lettering
Client wanted the quote/acronym "Stay Sexy Don't Get Murdered" from her favorite podcast to be hand lettered with a skull and lilies illustrated beneath it. I looked to flash tattoos and botanical illustrations for inspiration here and had a lot of fun.
Empowered women, empower women.
Palm Springs Retro Print
Print created for west elm Palm Springs location. For sale in store and at my shop.
Christmas Card 2016
My dear friend Marissa Aikin took our beautiful photos and I laid some handlettering over to create our fun little Christmas Card/announcement. Another Mills is on the way!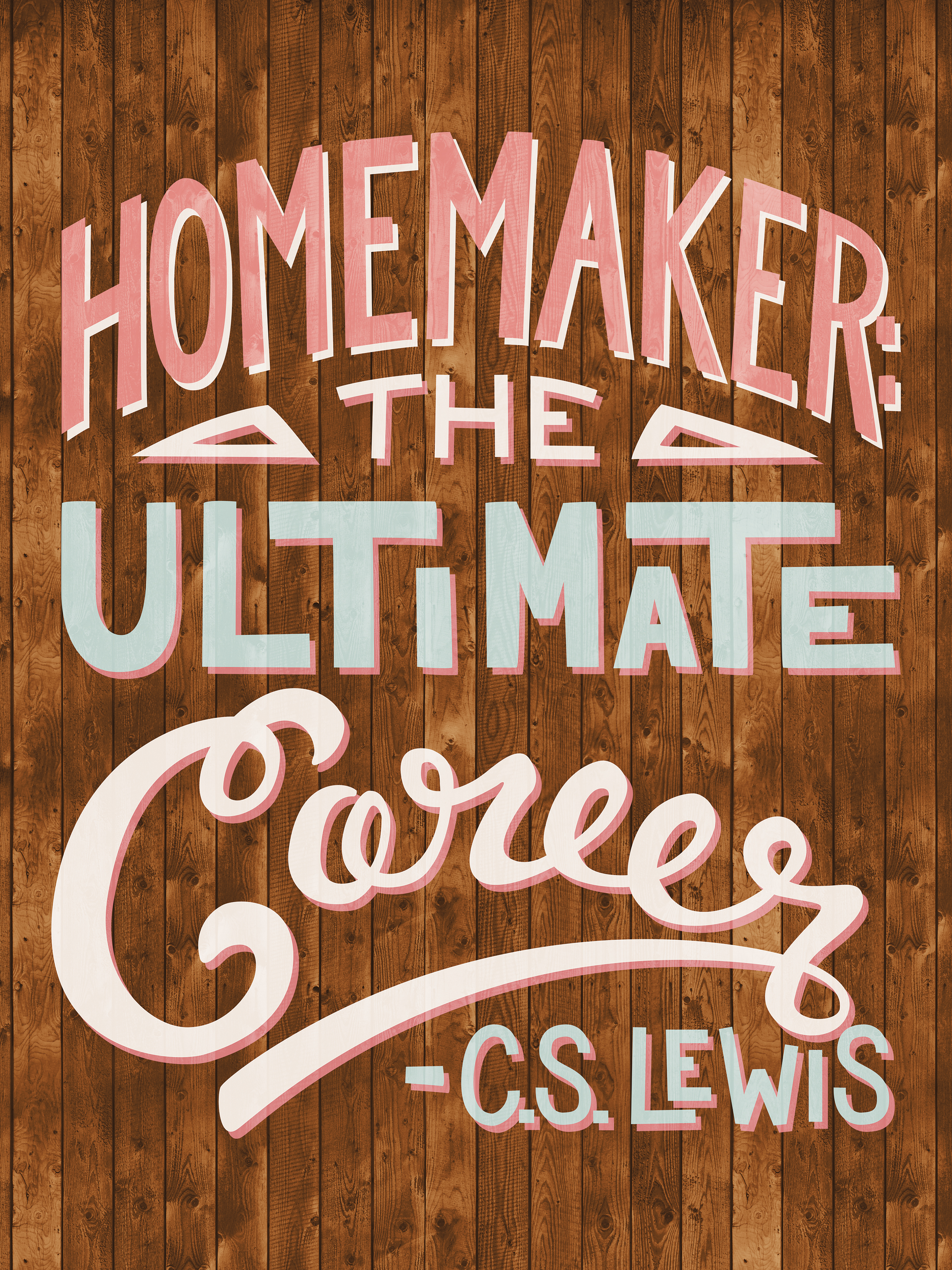 Homemaker
"The homemaker has the ultimate career. All other careers exist for one purpose only - and that is to support the ultimate career. "
-CS Lewis
Smokin' Easy, Easy Smokin' Piggy
Illustration for bbq company apparel.
"There are far better things..." CS Lewis Quote
Handlettering piece done for a friend's birthday.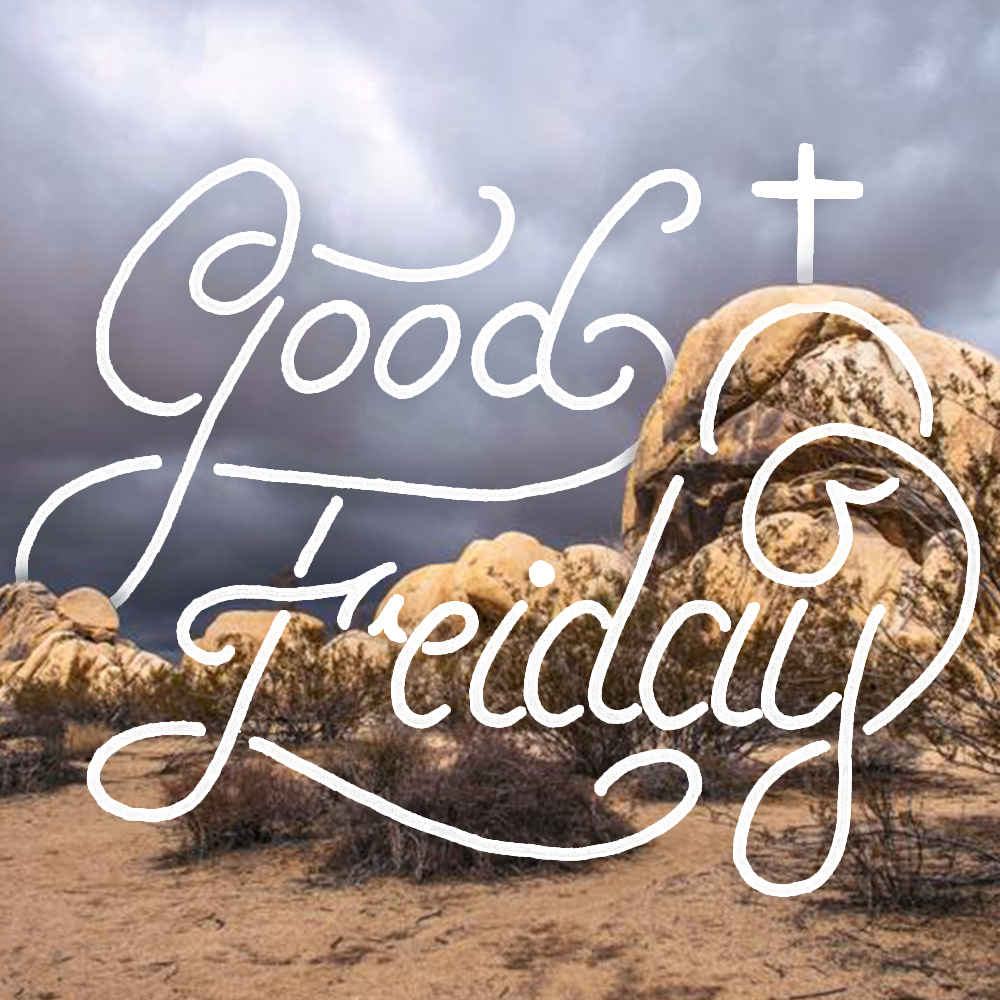 Good Friday
"Greater love has no one than this, that someone lay down his life for his friends."
- John 15:13
(Photo cred: Tim Wright)
 
Be Humble Poster
Great quote from a great friend turned into a poster.
Height Nor Depth
Poster based off of Romans 8:38-39. "Height nor depth nor anything else could pull us apart."
TGIF Handlettering
Thank goodness it's Friday! Made to celebrate my love for that auspicious day!
Stay Sharp
Based off of Proverbs 27:17 - "Iron sharpens iron, and one man sharpens another."
Let's always stay sharp, my friends.
Depth
A study on negative space and pointillism.
Good Seeds
A snippet from the Mumford and Son's song, "Thistle and Weeds".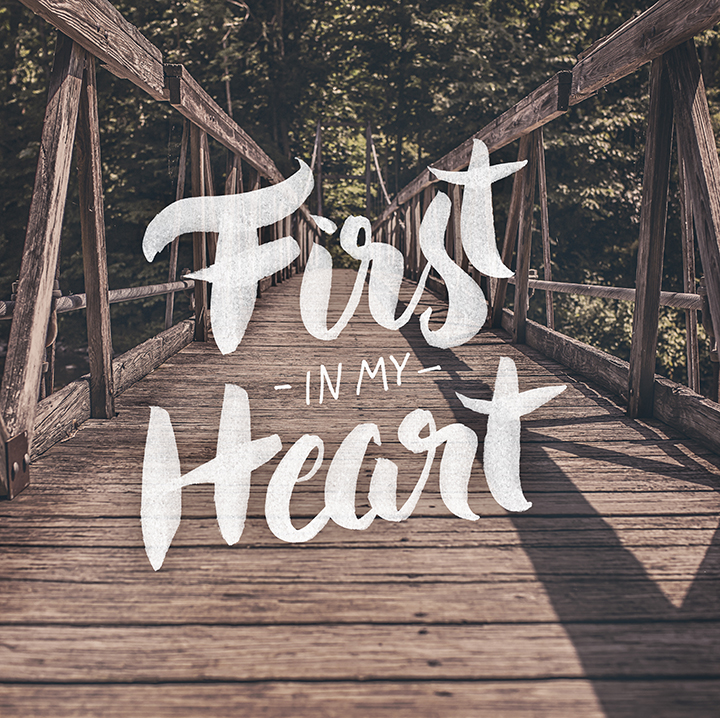 First in my Heart
Thou and thou only, first in my heart, High King of Heaven, my treasure thou art. Lyrics from a beautiful hymn.
Acoustic Prodigy Contest
Here's my initial drawing and inking for this project. Unfortunately, they wouldn't let me handletter the EB and Aluminum Bronze logos, so I had to swap those out for the regular ones. But I just love how this came out!
Acoustic Prodigy Logo
Hold Fast Hope Lettering
Lettering design of my favorite phrase/verse. Done in chalk style.
Go for the Gold
"...so that the tested genuineness of your faith—more precious than gold that perishes though it is tested by fire—may be found to result in praise and glory and honor at the revelation of Jesus Christ." ~ 1 Peter 1:7
Creative Minds Need Eachother
It's so true! We all need eachother, and I just love getting together with other creative minds.
 
Love Typography
Playing around with typography to create the word "love" made with a blue ribbon.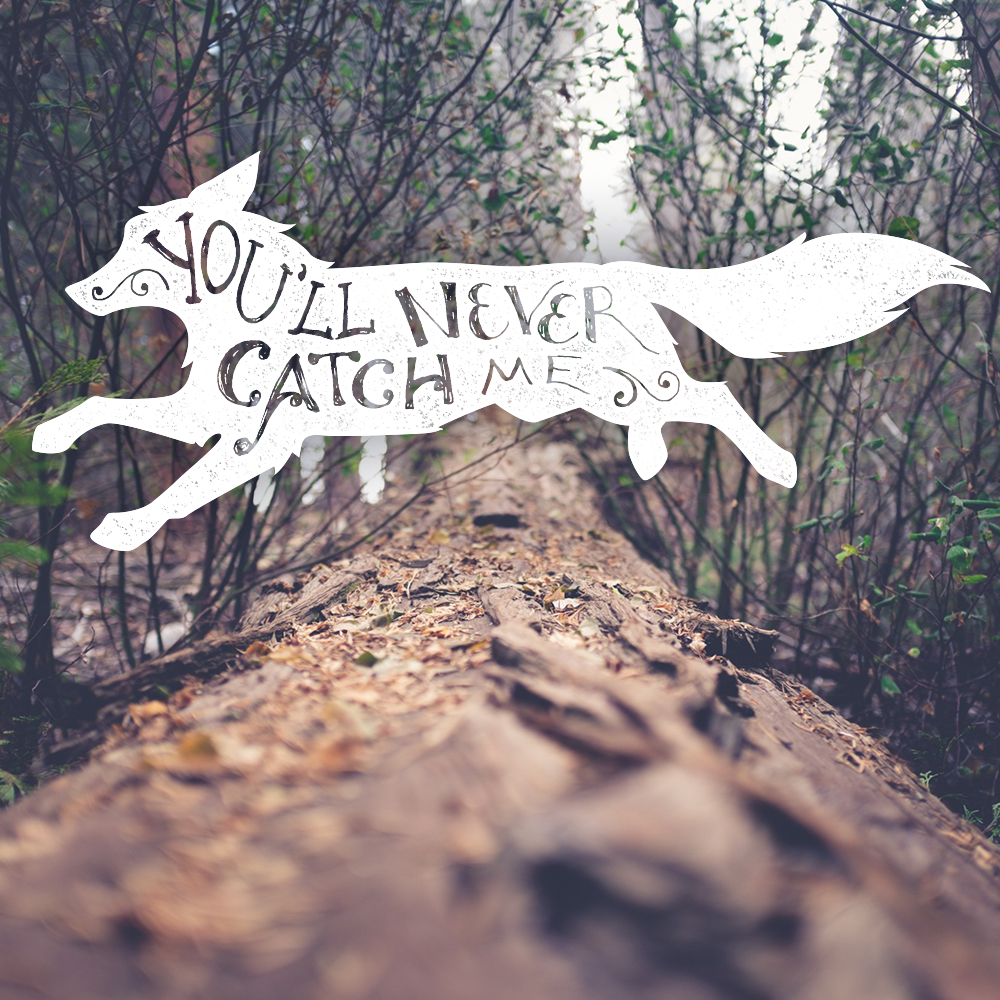 You'll Never Catch Me
I'm pursuing my dreams, you'll never catch me.
(Photo cred: unsplash.com)
Faith Script
Women's Retreat 2014
Drawn in my Moleskine while at my church's annual Women's Retreat. It's such a special time, so it deserved a special handlettered piece.
Trust
25
In honor of my recent birthday and turning a quarter century.
Fin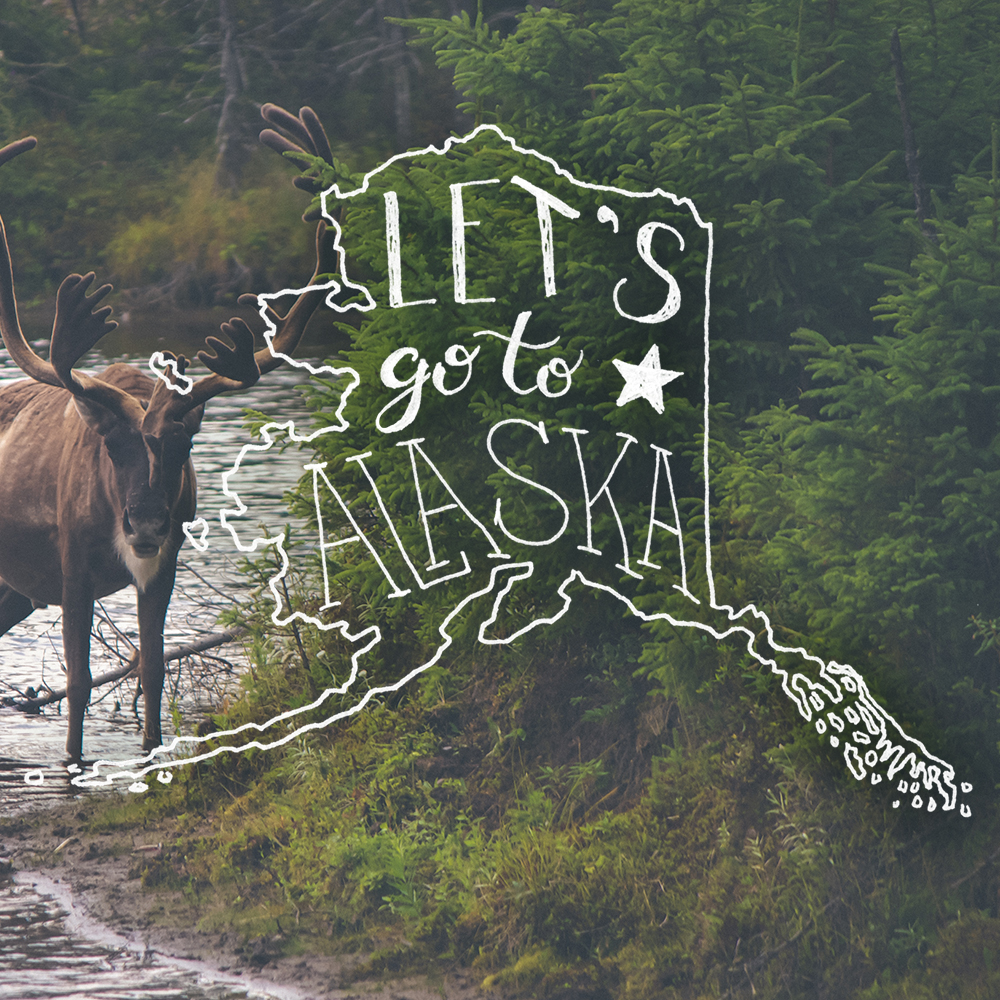 Alaska
I made this piece in preparation for our amazing cruise to Alaska. If you ever have the chance, you definitely should go.
(Photo cred: unsplash.com)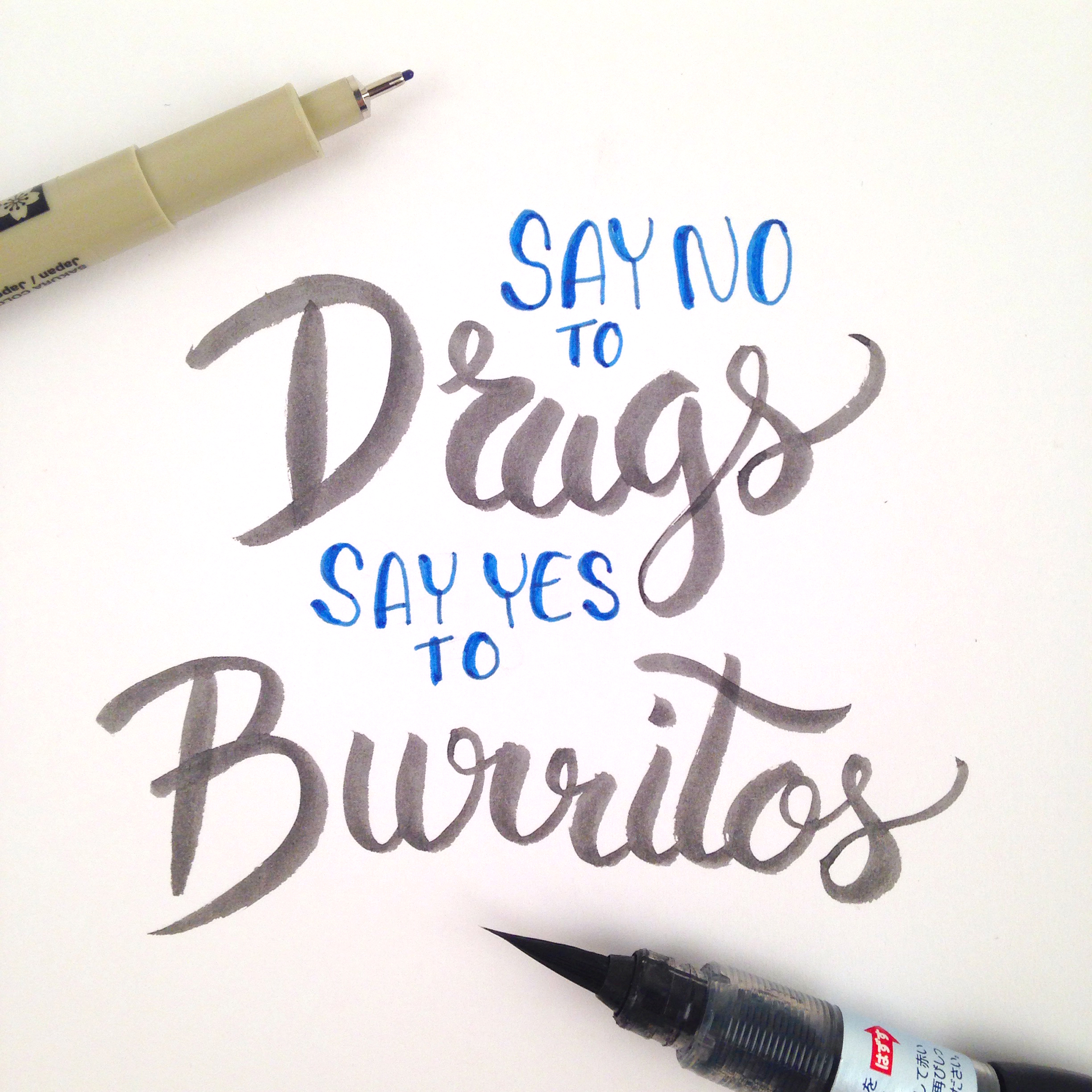 Say no to drugs...
Because I'm pregnant and craving burritos.
Really.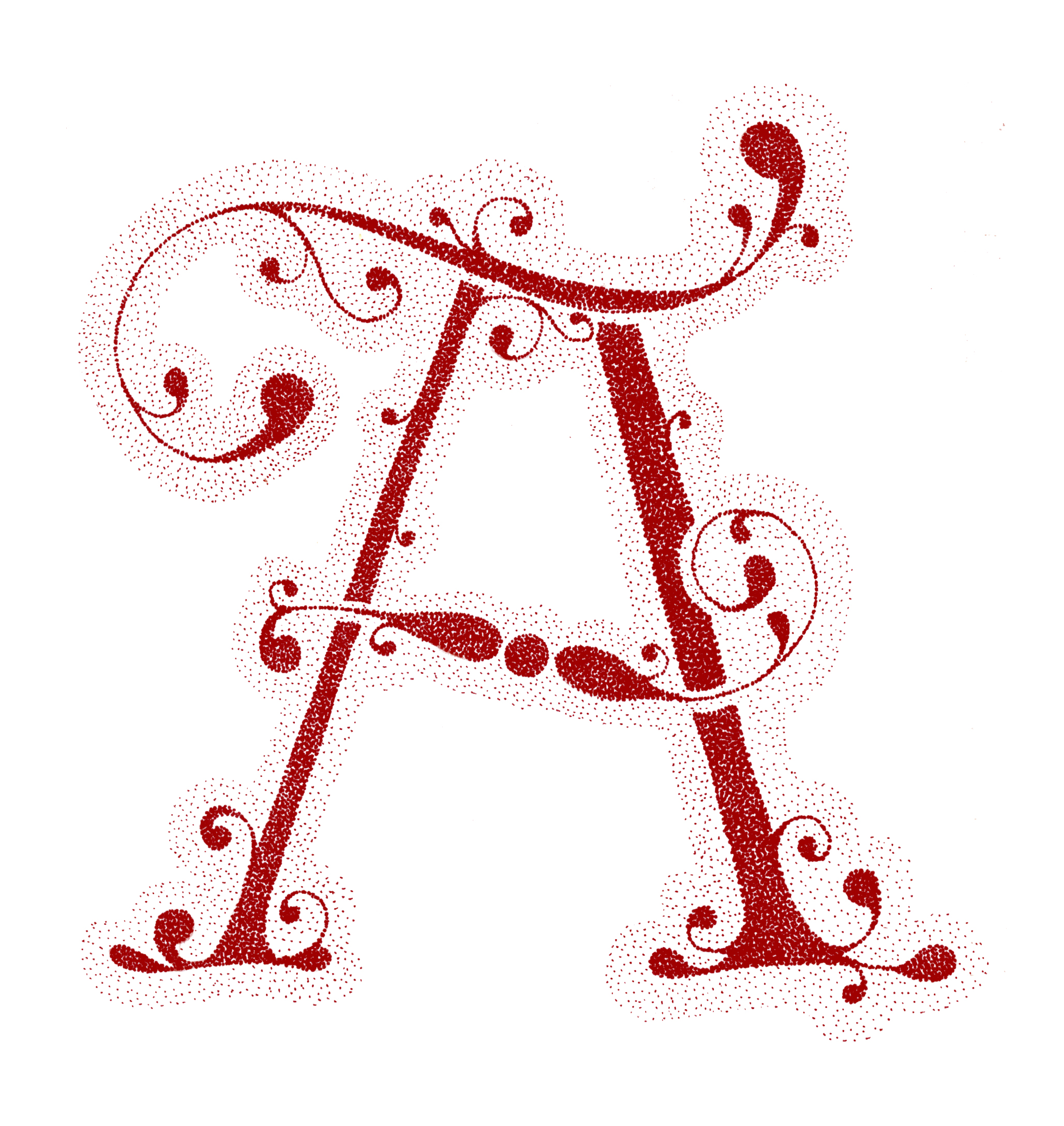 Swirly Dropcap A
Stippling or pointillism has a way of creating beautiful shadows and contrast. I also loves flourish.